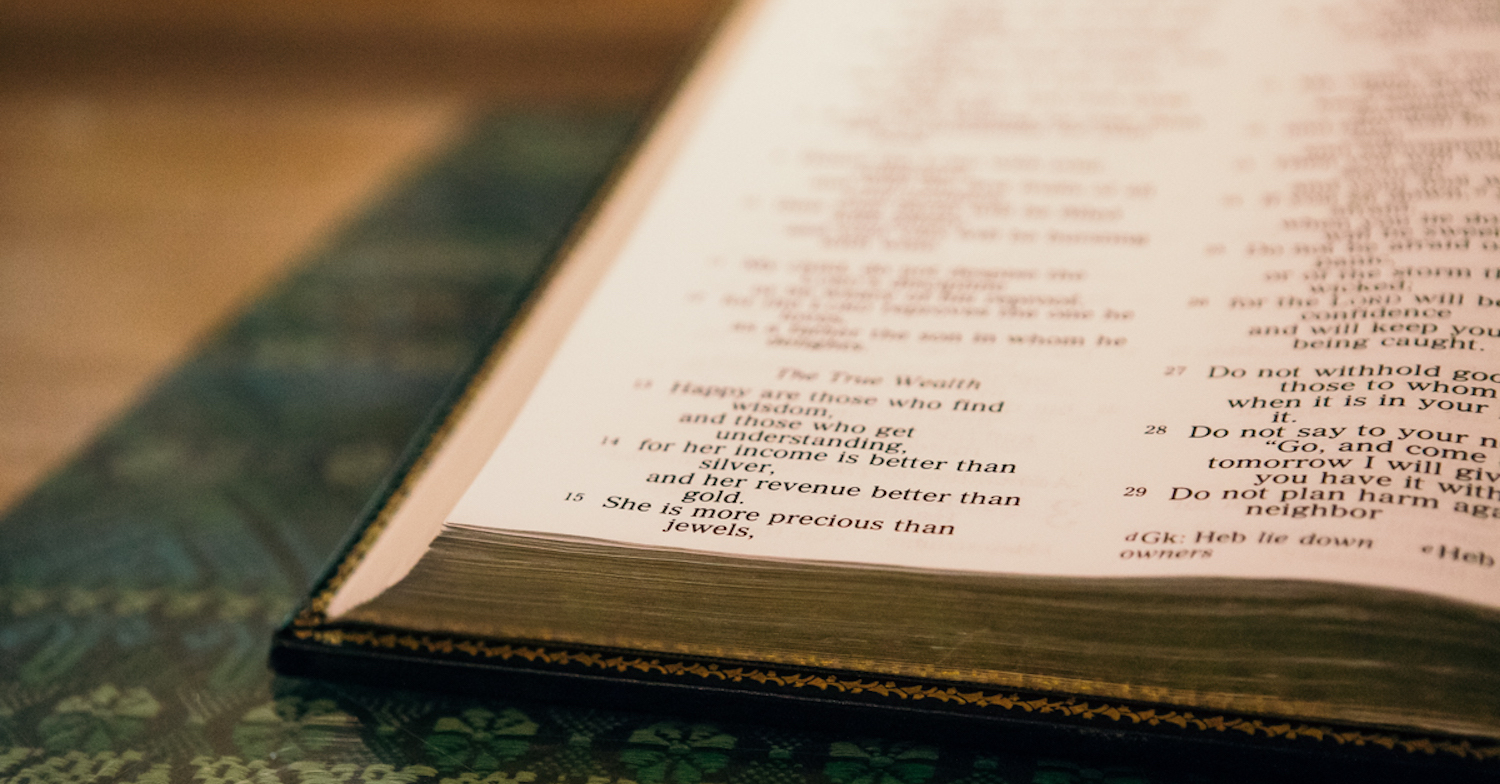 Lectionary Readings for Sunday, October 20, 2019:
Jeremiah 31:27-34, Psalm 119:97-104, 2 Timothy 3:14-4:5, Luke 18:1-8

Regional Council Prayer Cycle Egmondville

Stewardship/Finance Update


September, 2019 Year To Date
General Fund Local $18,856.50 $171,418.01
Other Operations $8,514.45 $66,168.76
Mission & Service $4,285.25 $37,418.75
Total Income $31,656.20 $275,005.52
Total Expenses $34,362.55 $311,676.92
Excess Inc./Exp. ($2,706.35) ($36,671.40)
Capital Income $365.00 $9,715.05
Capital Expenses $108.71 $23,679.50
Capital Excess Inc/Exp $256.29 ($13,964.45)

Thank you for your continued generosity and support.

August Year to Date
General Fund Local $18,856.50 $171,418.01
Other Operations 8,514.45 66,168.76
Mission & Outreach 4,285.25 37,418.75
TOTAL INCOME 31,656.20 275,005.52
TOTAL EXPENSES 34,362.55 311,676.92
EXCESS INCOME\EXPENSES ($2,706.35) ($36,671.40)
Capital Income 365.00 9,715.05
Capital Expenses 108.71 23,679.50
CAPITAL EXCESS INC\EXP $256.29 ($13,964.45


The Board of First United accepted with regret the resignation of Teresa Carse as our Church Administrator. We wish her well for the future and will keep her in our prayers. We hope to be able to show our appreciation to her for her hard work and dedication to our church community. We will let you know when we know what Teresa is comfortable with.
The Board approved the appointment of Sheena Curwood as our Church Administrator. She has done an amazing job assuming the duties of Church Administrator during Teresa's absence. She has been a joy to work with and we are happy that she has accepted this position on a full time basis. Welcome Sheena to the First Family!
Church Office Hours - The Church Office will be open Monday to Thursday 9:00 am to 4:00 pm and closed on Fridays. There will be messages posted on the phone answering system who to contact for Pastoral Care. These hours are on the front of the weekly Bulletin, posted on the door of the church office and will be on the church website when fully operational.

Forgot your envelope this week? Did you know you can make your donation online? Visit our website, firstunitedchurch.ca, and click on the "Donate Now" button (right side of screen, immediately under the weekly worship information box).

The Outreach committee would encourage everyone in the congregation to give to the Fall Food Drive. So many in our community are reliant on food hampers and local grocery stores are very good at putting out donation boxes and even packaging shopping bags to be donated. We would also ask that you consider making a donation here to the Blessing Box of Fridays at First.
A "Blessing Box" is a box of non-perishable food items that people using our program can take a couple of things they can use from or donate back for their neighbours to use. It was very well received last year, and promoted a sense of community helping each other. A bin will be placed in the Narthex to receive your donations.

HANDCRAFT and PRESERVES DONATIONS FOR ARTISANS AT FIRST
Baking Donations: We encourage every baker to consider doing some baking for us – pies, tarts, cookies, loaves, muffins, candy, etc. We will package the baking for the bake table. Please be sure to label your delivery containers with your name and provide a list of the ingredients in your baked item. Baking should be brought to the Church kitchen by 3 pm on Friday October 18.
Lunch Room: We require 3-4 volunteers from 9 am – 12 pm on Friday, October 18 to help prepare sandwich fillings, soup and chili in the Church kitchen.
On Saturday, October 19 we require 4 volunteers for preparation and serving from 9 am – 12 pm and 4 volunteers for serving and clean-up from 12 pm – 3 pm.
There are sign-up sheets for the above as well as set-up on Friday afternoon and take-down on Saturday afternoon at Coffee Hour.

Another way First United is in community!!
This Fall we are fortunate to be given the opportunity to provide overnight accommodation and breakfast for 12 high school students and their teacher chaperone from Fort MacLeod, Alberta. Calvary Memorial United in Kitchener is also involved. (Dates Oct. 18-27) These students are part of an Experiences Canada exchange with students from KCI in Kitchener.
Any breakfast food (e.g. bagels, granola bars, orange juice, apples, butter, jam) or a monetary donation would be greatly appreciated!
Want more information? Want to make a donation? Please see me in Hilliard Hall after the service or give Lynne Blake-Dickson a call 519-744-5012.

Tues. Oct. 15 – Please join us for our Noon Hour Concert featuring the K-W Woodwind Quartet – Wendy Wagler – flute, Barb Hankins – clarinet, Trevor Wagler – French horn, Sarah Cardwell – oboe, Cedric Coleman - bassoon. A light lunch prepared by the Choir Auxiliary and friends is available from 11:30 and the concert runs from 12:15 - 12:45. The complete schedule is available in the Narthex and at www.firstunitedchurch.ca
If you were in the hospital, too ill/hurt to speak for yourself, who would make health care decisions for you?? The Pastoral Care Committee has arranged an information session on "Planning your health care future". Deb Snider from Hospice of Waterloo Region will speak about Advance Care Planning, Substitute Decision Making, Powers of Attorney and Health Care Consent.
When: October 20, 2019, 12:00 noon
Where: Labyrinth Room. Come and learn more about how to plan for your future health care.

LADIES!!! Please mark Nov 4 on your calendar! You are invited to attend a special event at Arkell United Church 9:30 am for coffee and social time. Program to follow based on "Hope for the Future". Plan to stay for a home cooked "toonie" hot lunch! We will provide car pooling to this event. Please contact Edith Coyle for more information 519 744-9066

Book Club, Nov 16, 2019 at 10:00 am in the Chapel.
A Mind Spread out on the Ground. A bold and profound work by Haudenosaunee writer Alicia Elliott. Feel free to bring a treat to share with the group. Please join us! The book is available at Wordsworth Bookstore with a discount as part of our First United Book Club.

Bach Vespers for Peace: Spiritus Ensemble presents 'Bach Vespers for Peace' on Sunday, October 27, 2019 at 4:00 p.m., at The Church of St John the Evangelist, 23 Water Street N., Kitchener. Performances of Bach's Cantata 116, 'Prince of Peace, Lord Jesus Christ' and Arvo Pärt's choral masterpiece, The Beatitudes, will be framed by readings and hymns. Soloists are Rebecca McKay, soprano; Daniel Cabena, alto; Bud Roach, tenor; and Richard Hrytzak, baritone. Admission free; donation requested.

You are invited. LGBTQ Community and Allies Potluck and Discussion. Sat. Oct. 19, 2019, Mingling starts at 6 pm, Dinner starts promptly at 6:30 pm. Sgt. Julie Sudds and Cst. Eric Boynton of the Waterloo Regional Police Service will speak about how the police have taken steps to become more inclusive. Parkminster United Church, 275 Erb St. E., Waterloo, for more information, e-mail eforde@sentex.ca

UCW Rummage Sale and House Plant Sale
Friday, October 25th 3p.m.-7p.m.and Saturday, October 26th 9a.m.-11a.m.
Please bring your donations of clothing, linens, shoes, boots, skates, purses, jewelry, small appliances, kitchen items, bikes, tools, children's books, games, toys, and baby items to the church on Thursday, October 24th from 8 a.m. – 8 p.m.
Your donations of house plants, flower pots and plant books for the resiliency fund may also come on Thursday.
Questions call Alice Bieman @519-634-8614

The Resiliency Fund House Plant Sale
Friday, October 25th 3 p.m.-7 p.m.
Saturday, October 26th 9a.m.- 11 a.m.
Outside Hilliard Hall
Donations accepted Thursday Oct. 24


You are invited to attend the 11th Annual Mayor's Age-Friendly Committee Forum: Moving forward together with an age-friendly Waterloo. The event will be held on Friday, November 1, 2019, from 8:30 a.m. to noon in the Forbes Room at RIM Park, 2001 University Avenue East. The topics for the forum are equity, inclusion and a sense of belonging. Guest speakers include John Neufeld (House of Friendship), Jean Hoffmann (Senior of the Year), Dr. John Lewis (U of Waterloo), and grade 10 leadership students from Bluevale Collegiate. Refreshments and conversation groups are part of the morning's program. Admission is free but participants must register at this address: https://www.eventbrite.ca/e/11th-annual-mayors-age-friendly-committee-forum-moving-forward-together-with-an-age-friendly-tickets-74855706433, or Google "Waterloo Mayor's Forum 2019" for the Forum information page. Please register, if possible, before October 25.


| | | |
| --- | --- | --- |
| | Tuesday, October 15 | |
| 7:30 am | Choir Auxiliary | Hilliard Hall/Kitchen |
| 12:15 pm | Noon Hour Concert | Sanctuary |
| 7:30 pm | Narcotics Anonymous | Labyrinth |
| | Wednesday, October 16 | |
| 9:00 | Artisans | Kitchen |
| 10:00 | Sr Exercise | Hilliard Hall |
| 6:30 pm | Brownies | Hilliard Hall |
| 6:30 pm | Sparks | Labyrinth Room |
| | Thursday, October 17 | |
| 9:30 | English at First Board | Parlour |
| 10:00 | Bell Choir | Sanctuary |
| 2:00 pm | Caring Community | Parlour |
| 4:15 pm | Jr Choir | Chapel |
| 6:30 pm | Beavers | Labyrinth Room |
| 7:00 pm | Cubs | Hilliard Hall |
| 7:30 pm | Gallery Choir | Sanctuary/Chapel |
| | Friday, October 18 | |
| 9:00 | Artisans at First | HH/K/CH/P |
| 9:30 | Bailey's Foods | HH/K |
| 3:00 pm | Scouts | Labyrinth Room |
| | KCI Exchange Youth Group | Youth Room |
| | Saturday, October 19 | |
| 9:00 | Artisans at First | HH/K/CH/P |
| 9:00 | Scouts | Labyrinth Room |
| | KCI Exchange Youth Group | Youth Room |
| | Sunday, October 20 | |
| 10:30 | Worship | Sanctuary |
| 11:30 | Refreshments | Hilliard Hall |
| 11:30 | Youth Ensemble | Chapel |
| 12:00 pm | Speaker | Labyrinth Room |
| | KCI Exchange Youth Group | Youth Room |