Friday November 26, 2021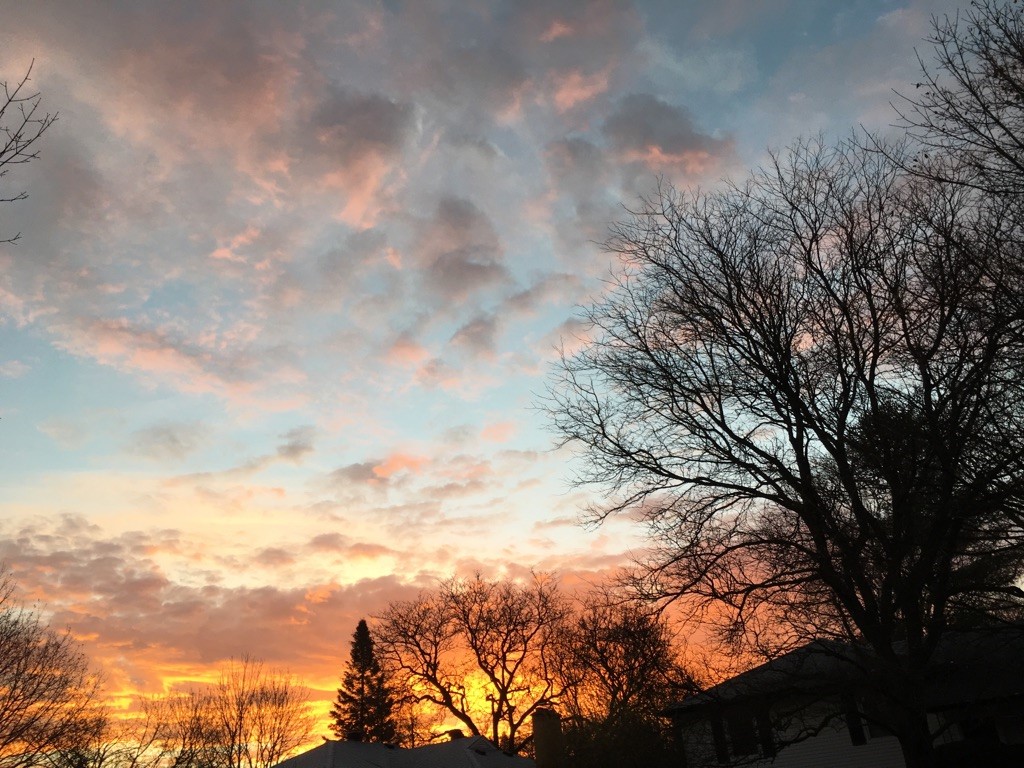 Good morning, First Friends!
Hard to believe that this Sunday is already the first Sunday in our Advent season.
Good news from 'Share the Warmth' - I wish you'd been with me putting hats, mitts, scarves and socks up on the fence this week. Two people from the community stopped to say "Thanks to the church for doing this worthwhile work of sharing." One man asked how he could be part of what we're doing. Another also mentioned Shirley and Marilyn's free hot coffee and tea on Sundays before church (with no strings attached!).
For making donations - There's already a rubbermaid container on our front porch(210 Stanley Dr.). A second one has been placed under the bench just inside the back door at the church where you need to buzz to come in. (Mon.-Thurs. 9-4)
Thanks in advance for Sharing the Warmth!
Lynne
---
COFFEE AND TEA BEING SERVED
Coffee and tea are being offered by First United at the corner of William Street and King Street from about 9:30 to 10:25 on Sunday mornings as an outreach project. Shirley Irish and Marilyn Gerriets are serving. The general public and the congregation are welcome.
Shirley and Marilyn
---
FIRST UNITED COVID RECOVERY
Things are changing rapidly as we move along the recovery path.
At First United we are slowly and carefully following the recommendations for returning to a full operation of our many ministries and programs.
Worship is happening in the building, small groups are starting to meet in person, many of our renters are back and our staff is starting to feel a little less lonely!
We continue to ask for verification of vaccine for attendance at our services. Please note that the verification we are asking for would include proof of exemption and cannot apply to those too young to be vaccinated. We continue to require wearing a mask inside the church building.
Sunday mornings we continue to use only the double doors off Waterloo Square parking lot and the William Street Hilliard Hall doors. For weekdays, the weekday entrance from our parking lot is the one you should use. The doors will remain locked most of the time, so ring the bell for the office to let you in.
Your Safe Start Team:
Cathie Stewart Savage (Chair); Ken Arnett; Jay Brooker; Sheena Curwood; Rev. Harry Disher; Joe Hipperson; Kathleen King Martin; Ron Taylor.
---
WORSHIP THIS SUNDAY
Sunday November 28th - First Sunday in Advent and Communion
To join the online service please CLICK HERE
---
WORDS FROM THE PART-TIME MINISTER OF WORSHIP AND PASTORAL CARE
I am writing my article on American Thanksgiving. This day makes me even more aware of how grateful I am to be with you as you work with your Interim Minister and Transition Team to discern First United's future and ministry with the wider community. Today I am especially thankful for those who have volunteered to make phone calls during the upcoming week, to reach out to you, to say Hello and to listen to how you are doing, especially how you weathered the difficult times of the pandemic. [If you have read the email sent earlier this week, you may have noticed that I erred and renamed Lorraine Armstrong as Lorraine Alexander.] I do hope that your conversations are refreshing, renewing, and bring you a sense of connection and blessings.
Tuesday, November 30 at 7 PM ~ BIRTHDAY CELEBRATION ~ (Zoom - CLICK HERE) November Birthday People, let's get together to share one of our birthday stories. These gatherings have been fun and many found it a wonderful way to get to know more about one another. If you have a birthday this month, please let me know. Thanks!
Monday, December 6 at 7 PM ~ PHONERS' FOLLOW UP - This is a meeting for the phoners to process how their experience of calling you felt. (Zoom - CLICK HERE)
Tuesday, December 14 at 2 PM ~ CARING COMMUNITY. This informal group gathers to support one another by sharing stories and thoughts derived from life experiences. This month we'll be meeting on Zoom (CLICK HERE). The theme hasn't been selected yet. If you have an idea for how you would like to spend our time together, just let me know.
Advent and Christmas Activities and Resources (CLICK HERE) ~ The United Church has put together a list that is certainly worth a look. You will find some treasures there.
My Office Hours: I will be at church all the Tuesdays in December (7, 14, 21) and leading worship in-person on December 5 & 19. On December 24, I will be offering a Christmas Eve Candlelight Communion Service at 10 PM on Zoom (CLICK HERE). You may want to sign on at 9:30 PM for a social time before we begin worshipping together.
Please contact me if you would like to drop by or have me visit you. And know that you are welcome to call or email at other times if you would like to talk with me.
Remember you are blessed to be a blessing!
The Rev. Rose Ann Vita
(647 763 0101 and rose.ann.vita2@gmail.com)
---
PRAYING WITH SCRIPTURE
The Praying with Scripture Group usually meets on Tuesdays and Thursdays at 9:00 am via Zoom each week. We have decided that the Tuesday morning group will continue to meet through December and on into 2022. But the Thursday morning group will take a short break and begin again on Thursday January 6, 2022.
Maybe you'd like to try a taste of being part of this group in 2022! We are happy to welcome new folks any time.
Want to hear more about it. I'd enjoy chatting with you.
Lynne Blake-Dickson
lynneblakedickson@gmail.com
(519-744-5012)
---
BIDDING AT FIRST 2021
We're almost down to the last hours of this year's online auction. Have you been having fun with the bidding too?
Have you noted that there have been items added during the week?
All successful bidders will be provided with an invoice at the end of the auction. Preferred payment is by e-transfer or cheque as that saves us service charges but payment by credit card and PayPal are also accepted. Successful bidders will receive payment instructions once the auction is closed.
Any questions contact Joan Westcott at biddingatfirst@gmail.com
---
CHRISTMAS TURKEY TROT II DECEMBER 18, 2021
I hope everyone received the notice from the office on Tuesday about our upcoming Turkey Dinner Fundraiser and that you are thinking about how many you want to order.
Will you choose Pumpkin pie or Christmas pudding?? When you make your payment, please indicate how many of each dessert you have ordered. That will be a big help to match the money with the orders.
If you choose to send an email, please remember your order is not guaranteed until you have had a call back or received a confirmation email from Pauline or Muriel. This is vital this time as we have a limited number of pudding desserts and may not be able to fill all your requests.
Thank you for the keen support we have experienced already. Feel free to share the details with your neighbours and friends who might like to participate.
Happy to take your calls!!
Pauline & Muriel
---
OUTREACH REPORT
FRIDAYS AT FIRST
We opened our program for 2021-2022 Nov. 5. We are starting this year as a food only program with eat-in for those with vaccine certificates and takeout for anyone who would prefer takeout. This first week had 11 dining in, and 12 meals taken out.
The total of 23 is very close to what we served after the lockdown last season so it's a very good start!
Those who came were very grateful and I even received an email from one of the guests with words of thanks and encouragement as we slowly move towards more normal times.
The program this year is more expensive than ever to run. Food costs have gone way up, and we are now needing to purchase take out containers as well. We have used up most of our operating funds and will be accessing the reserve fund that we set up many years ago. We will also rely more on donations of food for meal planning.
The planning and co-ordination have changed too. We are trying to keep our volunteers safer by working in different shifts and are using Wednesday afternoons to do some of the prep work so that the Friday prep time can go faster and smoother. Our prep workers on Friday are ideally done and on their way before the servers arrive, keeping the number of people in contact with each other lower.
Doors are not opening until shortly before we serve, and we are not allowing for any evening programming at this time. Our guests are asked to go directly to their tables and stay there so that there is less travel within the room, and less contact with each other. Tables are at least 6 feet apart with two people sitting at the ends. If there are more than two people in a group, we are moving two tables together allowing more distance from the large group for everyone else.
We are very grateful for the support of this congregation and are always open to having you join us, either as a volunteer or as a guest! All are welcome!
Cathie Stewart Savage, Coordinator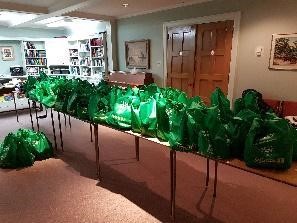 WHITE GIFT SUNDAY – DECEMBER 5, 2021
The tradition of White Gift Sunday dates back to 1904. The gifts were to be wrapped in white paper so that they would all look the same and no one would know the cost of the gift.
In today's tradition, gifts are received during the church service on the second Sunday of Advent and distributed to those in the community who are in need of them.
This year we have chosen our Friday at First guests to be the recipients of our gifts.
We are asking that each family take a bag if they are at the church, or just use one from home to collect some items that our guests might like. The idea is to give something a bit extra, something that people living with low income might not get for themselves. It will be a little like opening a stocking Christmas morning for them.
The bags and lists will be available at the church starting November 11 and should be returned by December 5 so they can be recognized during the service.
I am sure your gifts will be greatly appreciated! In past years when we have done this the guests take great joy in opening their bags and eagerly share their bounty with each other and even select items to give to their own families.
White Gift Suggestion List for Fridays at First Guests:
Warm Gloves or Mitts
Lip Balm
Combs
Nail Clippers
Hand Cream
Candy
Chocolate
Hot Pockets
Gift Cards e.g., Tim Hortons or MacDonald's Gift Cards
Unused puzzle books and Pencils, Notebook and Pens
Adult colouring books and pencil crayons
A Guideline For Gift Giving:
Something they want, Something they need, Something to wear, Something to read
HOLIDAY MEAL
This will be our 25th Annual (almost!) Holiday Meal. We missed last year due to the pandemic.
We are still under some restrictions, and we do not want to put anyone at undue risk, so we have modified the way we are doing this for 2021. We hope to get back to a full celebration for next year!
Our meal will be offered to the community from 12:00 to 1:30. It will be a takeout format and guests will walk through the hall and pick up a prepackaged meal to go.
We are asking the congregation to support us in a few different ways.
DONATIONS (to be at the church by Sunday December 19):
We would like donations of store-bought cookies for the desserts. (Unfortunately, we cannot handle larger desserts or home cooking at this time)
We are asking for individual juice boxes to go in the dinner bags.
We can always accept cash donations in lieu of food donations, with any donations above our costs going into the Honsberger Outreach Fund.
VOLUNTEER NEEDS
Monday Dec. 20 10:00 am 3-4 people – Packaging dessert boxes
Wednesday Dec. 22 10:00 am 5-6 people – Preparing hash brown casseroles
Friday Dec. 24 10:00 am 2-3 people – Packaging coleslaw and buns
Monday Dec. 27 11:30-1:30 12-14 people – Various opportunities including preparing dinner bags, passing them out and directing the guests through
Monday Dec. 27 12:15-until done 2-4 people – Cleanup including dishes and serving areas.
If you would like to volunteer, please email Cathie at css2303@gmail.com
Marilyn Gerriets, Dave Parrott, Eric and Kathy Saunders, Cathie Stewart Savage
---
FREE NOON HOUR CONCERTS – CHOIR AUXILIARY
Don't miss out! People are already pre-registering for our final Noon Hour Concert of 2021 on Tuesday November 30th. Our last 4 concerts have been 'sold out'!
Kathleen King Martin, our Music Director is planning a heart-warming concert featuring our own Church Bell Choir and Choral Scholar Cydney Morris. Their program will include several Christmas favourites as well as others.
Safety Protocols at the concerts include:
Pre-register for each concert by NOON Friday at firstunitedconcerts@gmail.com
Show proof of double vaccinations upon entering
Complete the self-health check for covid symptoms (list at attendance table)
Wear a mask at all timesexcept when enjoying lunch
Avoid socializing inside the church
Choose a seat indicated by a cushion to maintain social distancing
Musicians' fees have increased so we've had to raise our lunch prices.
TUNA sandwiches have now been added to the menu! YUMMY!
whole sandwich (egg, tuna, salmon, or diced ham on whole wheat) $6
half sandwich $3
square $2 (raspberry macaroon, Nanaimo, or macaroon madness)
coffee or tea $2
water & concert FREE
EXACT CHANGE ONLY PLEASE
The FREE concerts run from 12:15 – 12:45 with pre-ordered lunches available for pick up in Hilliard Hall from 11:45. To find the complete schedule, visit www.firstunitedchurch.ca under EVENTS.
Many thanks to the volunteers for all they do to make this series happen.
Wishing you a joy-filled and healthy Merry Christmas, and hoping to see you on Tuesday January 18th to ring in our 44th Season of free live concerts!
Sharon Gowland
---
SMALL GROUPS
LET'S TALK ABOUT IT - Broadview magazine discussion

December 15 from 10 to 11 am.
In October we talked about the October/November issue so will be discussing the December issue at this next meeting. We are happy to welcome new participants. The Zoom information will be on the website.
Walt
---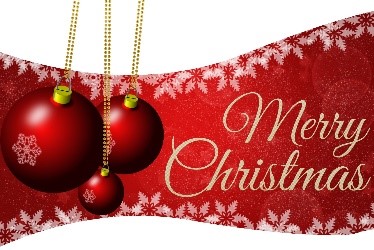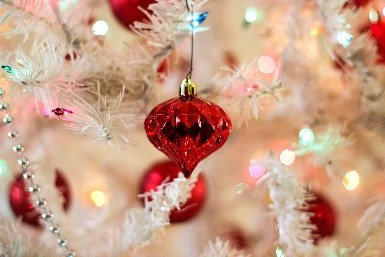 CHRISTMAS UCW MEETING
The Christmas UCW Program is Monday December 13 at 1:30 on Zoom. All women in the Church are invited for a time of fellowship and refreshment as we focus on Christmas.
A Zoom link will be sent out closer to the date. For more information call:
Edith Coyle - 519-744-9066 or
Marg Colmer-Shantz - 519-884-2525.
---
TRANSITION TEAM REPORT
Thank you to all who provided feedback on the Core Values presentation. We are proceeding to post this video on our website to highlight what we, at First United, hold to be fundamental in living out our faith.
From the core values of TRUST, LOVE and FAITH, we value INCLUSION and AFFIRMATION. We strive to extend FORGIVENESS, GRACE, RESPECT and KINDNESS in what we do and who we meet.
Some of you have been asking "What`s next?"
We are now starting an "Asset Mapping" process, which is where we document our existing and potential resources to realize our faith story.
What time, talents, passions and energies do we have?
What institutions, individuals and associations exist within our community that can serve as positive resources?
What partnerships can we forge to enhance and grow our vision?
What needs and opportunities can we support in our community?
As always, we will need your help to be successful in this endeavour and look forward to speaking to many of you personally in the weeks ahead.
WHO WANTS TO JOIN THE TRANSITION TEAM? - We have a busy year ahead and need some new members to join our team! This is your opportunity to add your time and talent to this important, short-term initiative.
We would love your input! For more information or to say "Yes – Count Me In!", please contact Debora Smith at 519-588-3436 or deborasmith396@gmail.com
With gratitude,
Your Transition Team:
Cathie Stewart Savage (Chair), Mary Joan Brooker, Greg Case, Shirley Irish, Debora Smith, and the Rev. Harry Disher
---
BOOK CLUB
Next Book Club Selection - "Klara and the Sun" by Nobel Laureate Kazuo Ishiguro
Saturday January 8th, 2022 at 9:00 AM
Click here to find out how to join!
"The Sun always has ways to reach us."

From her place in the store, Klara, an Artificial Friend with outstanding observational qualities, watches carefully the behaviour of those who come in to browse, and of those who pass in the street outside. She remains hopeful a customer will soon choose her, but when the possibility emerges that her circumstances may change forever, Klara is warned not to invest too much in the promises of humans.

In Klara and the Sun, Kazuo Ishiguro looks at our rapidly changing modern world through the eyes of an unforgettable narrator to explore a fundamental question: what does it mean to love?
Words Worth Books will have some copies in (at a 20% discount). Please consider supporting our local Bookshop.
Greg Case
---

Sunday November 28

10:30 am – Advent I

Worship with Communion

Sunday December 5

10:30 am – Advent II

Worship – White Gift/Green Bag Sunday

Sunday December 12

10:30 am – Advent III

Worship

4:00 pm – Happy Hour Church

Via Zoom

Sunday December 19

10:30 am – Advent IV

Worship

Friday December 24

6:30 pm – Christmas Eve

Worship in the Sanctuary and Online

10:00 PM – Christmas Eve

Worship and Communion via Zoom

Sunday December 26

10:30 am – Christmas I

Worship

Monday December 27

Noon – 1:30 pm – Community Holiday Meal

Sunday January 2, 2022

10:30 am – Pre-Epiphany

Worship
If you are participating in online worship for the services on November 28, Happy Hour Church on December 12, and/or Christmas Eve service at 10:00 pm, we will be celebrating communion and you will need to have your own bread/gluten-free alternative and wine/juice prepared and ready wherever you are viewing worship from on those occasions.
You can always view the weekly service by going to the webpage each Sunday morning, or you can see previous live streams at firstunitedchurch.ca/live.
If you would be interested in leading a worship service or in participating in some way please let me know at gregjcase@gmail.com.
For Pastoral Care needs please email the church (office@firstunitedchurch.ca). For our Minister of Pastoral Care call Rose Ann Vita 647-763-0101 (cell) or rose.ann.vita2@gmail.com (email).
Interested in Membership? Or in knowing more about the United Church of Canada? Just contact Rev. Harry Disher (revharryd@gmail.com) or Rev. Rose Ann Vita (rose.ann.vita2@gmail.com). They will be happy to find a time to have a conversation with you.
---
WAYS TO DONATE TO FIRST UNITED
You can get your offering to the church office in several ways:
You can use PAR, or
E transfer to firstunitedchurch@rogers.com, or
Website donation to www.firstunitedchurch.ca, or
Send a cheque to First United Church, 16 William St. West, Waterloo ON N2L1J3, or
Drop a cheque into the mailbox located at the Entrance on William St. side.
**Just a reminder- credit card companies have a fee of around 3-5%. If you wish the church to get the full amount, then please add that % to your contribution. **
---
STEWARDSHIP/FINANCE
| | | | |
| --- | --- | --- | --- |
| | Month of October | October YTD | YTD Prior Year |
| General Fund Local | $19,042.00 | $160,868.23 | $157,199.66 |
| Wage Subsidy Grants | 932.25 | 9,815.18 | 24,509.85 |
| Other Operations | 8,980.13 | 72,289.55 | 53,635.53 |
| Mission & Outreach | 3,563.00 | 36,126.12 | 39,540.00 |
| Total Income | $32,517.38 | $279,099.08 | $274,885.04 |
| Salaries & Benefits | 24,511.97 | 235,188.02 | 191,283.18 |
| Other Expenses | 6,781.48 | 86,462.05 | 78,455.81 |
| Mission & Outreach | 3,563.00 | 36,126.12 | 39,540.00 |
| Total Expenses | $34,856.45 | $357,776.12 | 309,278.99 |
| Excess Income/Expenses | $(2,339.07) | $(78,677.11) | $(34,393.95) |
| Capital Income | 670.84 | 158,143.06 | 50,593.22 |
| Capital Expenses | 58.20 | 147,259.04 | 54,562.07 |
| Capital Excess Income/Expenses | $612.64 | $10,883.42 | ($3968.85) |
RESILIENCY FUND
Congratulations to all who have been making contributions towards the repayment of the loan for the mold abatement. The contributions to date in 2021 will cover the remaining loan payments for 2021! So, if you were planning to make a further contribution to the Resiliency Fund in 2021 please consider making that extra contribution towards regular givings as our operating funds are in need of every dollar we can give.
Then starting in January, we hope we will see the same financial support for the Resiliency Fund in 2022 – year four of our five year program.
Thanks for your support! A pat on the back of every contributor!
Joan Westcott
---
FRIDAY LETTER
The Friday Letter will continue but will not be produced every Friday. It will be produced every two weeks. In the table below are the dates for the Friday Letter. We are also including the dates when we would like to receive articles for these letters.
| | |
| --- | --- |
| DATE OF THE LETTER | DEADLINE FOR ARTICLES TO BE SUBMITTED |
| Friday December 10th, 2021 | Tuesday December 7th end of day |
| Thursday December 23, 2021 | Tuesday December 21st end of day |
| Friday January 7th, 2022 | Tuesday January 4th end of day |
| Friday January 21st, 2022 | Tuesday January 18th, end of day |
---
COMMUNITY CONNECTIONS
GENDER-BASED VIOLENCE
Did you know that the lights on King Street in Uptown Waterloo were orange last night and will be orange for a few more nights?
The 16 Days of Activism Against Gender-based Violence (Nov 25 – Dec 10) is a global program urging everyone to accept responsibility to work toward eliminating violence. Orange is the colour that is used for this program.
You might also see students from Conestoga College or the two local universities wearing purple shirts. The Sexual Assault Center is working with these students on a program Purple-4-Prevention to work towards the prevention of sexual abuse.
Waterloo Region is a community that is distinguished by its high rate of violence – in fact the tri-cities are at the bottom of the list of Canadian cities ranked for safety for women. We must all do our part to help prevent violence and to safely intervene whenever we see any act of violence or seek help for the victim.
---
Together We Stand, but Apart