The Choir Auxiliary is celebratings its 45th Anniversary
We have some wonderful news to share!
First of all, thanks to Paul Mitchell's generous offer of 100% sponsorship from the Local Musicians' Union, the Choir Auxiliary is pleased to offer 4 additional FREE concerts on Sunday afternoons, with homemade pie, coffee and tea sold as refreshments.
All details are in this poster.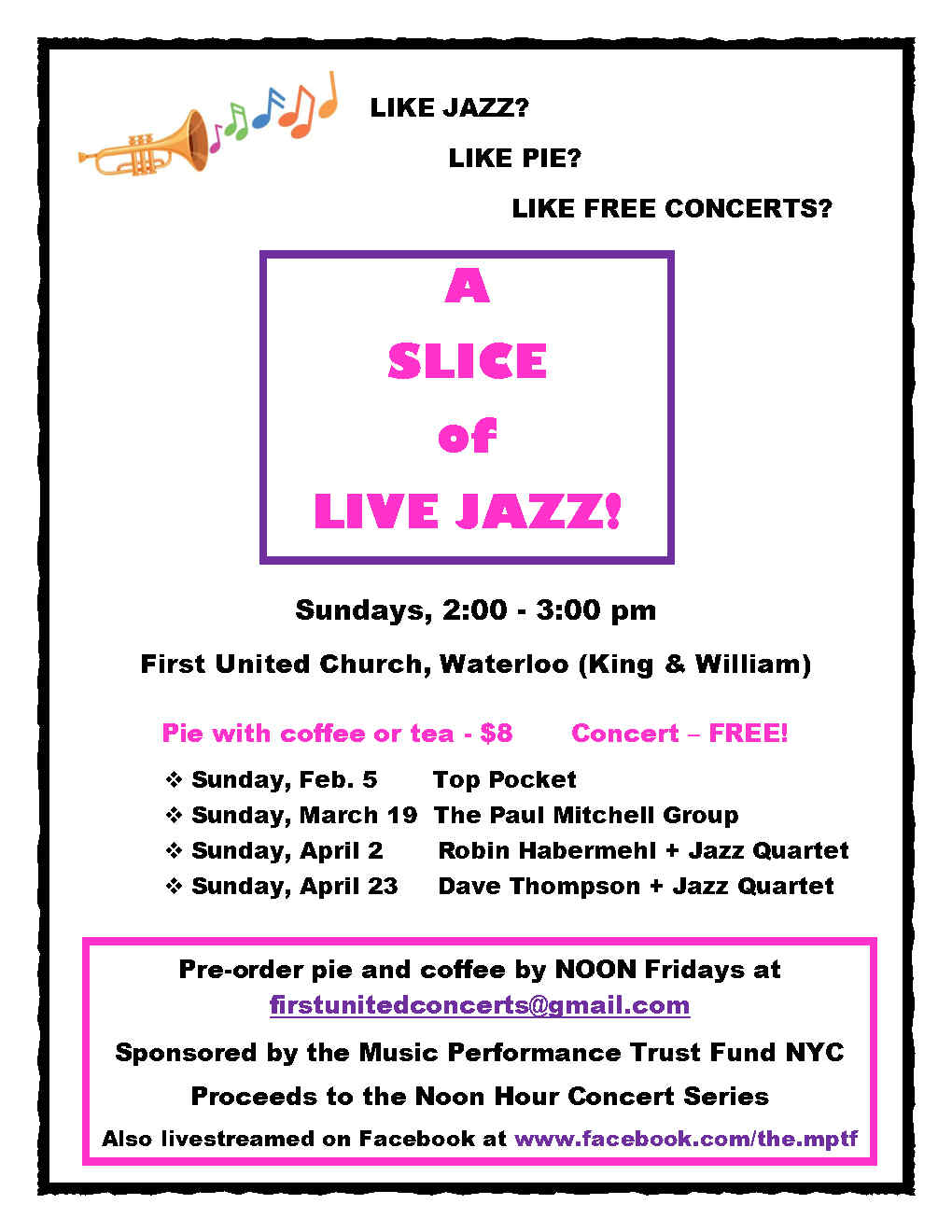 Secondly, as some of you may know, Larry Larson has been on a medical leave with the KWS, however, will be joining his Trio for our 45th Anniversary Celebration Concert on Tuesday January 24th.
Be sure to pre-order your lunches by Friday NOON at firstunitedconcerts@gmail.com, since we're anticipating a full house.
The decision has also been made to have a donation box available to help cover our expenses.
Looking forward to seeing you and wishing you a healthy and happy NEW YEAR!
Sharon Gowland, Concert Co-ordinator