Friday June 11, 2021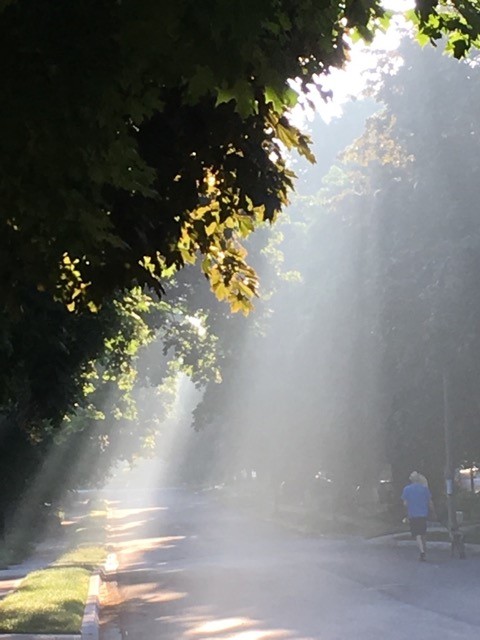 Dear Friends,
I took the above photo on one of my early morning walks this week. I was awestruck! The sun's rays beckoned me to walk into the light and be surrounded by it. The light shone on the darkness. Was it an everyday kind of experience? Could it have any connection to my faith? Did it say something about people being light? Was it about shining light on the darkness of life so the truth can be known and acted on? Lots of wonderings...
What kind of experiences have you had this week? Where have your wonderings taken you?
Lynne
---
WORSHIP THIS SUNDAY
Sunday June 13 – Rev. Harry Disher – "The Way Beyond"
To join the service "Live" stream please click here.
Please join us for coffee and conversation after the service – click here.
---
WEEKLY WORDS FROM THE PART-TIME MINISTER OF WORSHIP AND PASTORAL CARE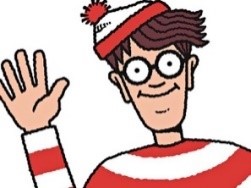 Where's Waldo? You remember that childhood book? Well, as restrictions are lifted, I will begin to appear here and there. Starting on July 20, I will be in my office at the church on Tuesdays, and we can make an appointment to meet together.
Thursday, June 17 at 7 PM ~ Rachael Weeps for Her Children (Click Here) Let's open our bibles and look together at Jeremiah 31 for inspiration on lamenting the 215 children and finding words of hope and promise.
What We Did Not Learn in School (Click Here). On Friday, May 28, 2021, the Honourable Murray Sinclair spoke to three regions of the United Church about the Truth and Reconciliation Commission (TRC) and the history of Residential Schools in Canada. Several of us heard his account of our hushed Canadian history. Shirley Irish's son Rob captured what Sinclair said and wrote in a blog which is shared here with you.
Looking Ahead ~ Indigenous Sunday ~ On Sunday, June 20 we are celebrating both Father's Day and The Sacred Teaching of the Indigenous Grandfathers. Invite a family member or friend to join you in worship.
Dear God,
In togetherness
and isolation,
may your love
be the thread
that connects us
The Rev. Rose Ann Vita
Have a June Birthday? Please let me know. And if you want to chat with a minister, remember, I am just a phone call or email away. (Mobile: 647-763-0101 / Email: rose.ann.vita2@gamil.com)
If you want to chat with a minister, I am just a phone call or email away. (Mobile: 647-763-0101 / Email: rose.ann.vita2@gamil.com)
---
We Grieve…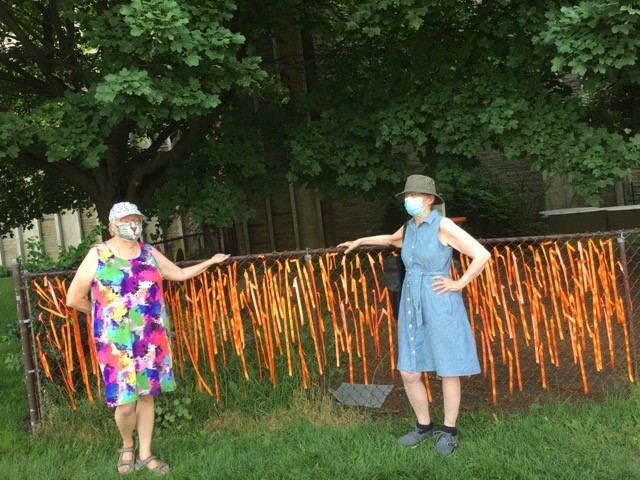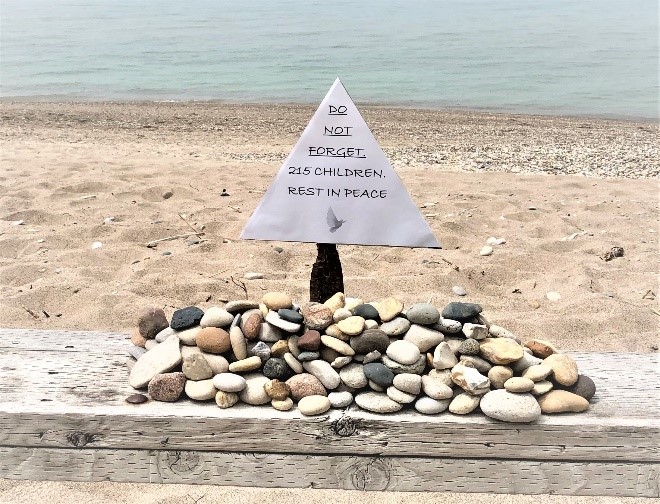 Memorial created by Debora Smith
---
UCW SUMMER SALAD SUPPER WITH FRESH STRAWBERRIES
Saturday June 26, 2021 - UCW is inviting you to have a "Summer Salad Supper" complete with local STRAWBERRIES. Cost: $20.00/meal. Read all about it in the email that Sheena Curwood sent out on Wednesday June 2, 2021.
Edith
---
HELP WANTED! SUNDAY TECH SUPPORT!!
We are hoping to find some people in our congregation who would be willing to help with Sunday morning worship.
(Beginner & Intermediate Level) Managing the sound in the Sanctuary: Turning on and off mics during the service, setting the sound levels and catching any sound issues that arise.
(Beginner & Intermediate Level) Managing the "service flow" that is being presented on a livestream and on the screens in the sanctuary, switching words for hymns and liturgy and changing "slides" that are being presented.
(Advanced) Streaming and Production
(Beginner & Intermediate) At home you can set up the slides for each Sunday's service (you will need a computer)
Training will be provided for all of these roles. The hope is that we develop a roster of people who are able to take scheduled weeks.
If you are interested in learning production skills or curious about how things work and would like to help out, or simply know more, please contact Greg Case at gregjcase@gmail.com
There are also volunteers needed to help update the webpage and various "computer" tasks.
For High School Students this can be used towards your community volunteer hours
Thanks
Greg
---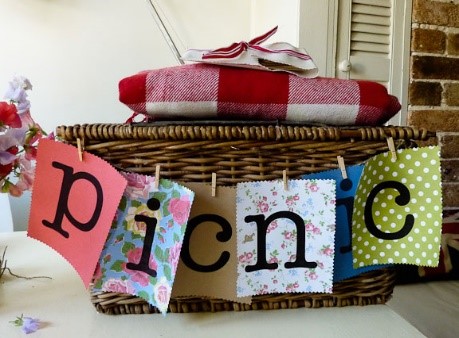 PICNIC SAVED TILL LATER BUT MEETING STILL ON MONDAY JUNE 14!
The UCW Picnic scheduled for Monday June 14 is postponed until later in the summer, date to be announced. It was with a heavy heart that we decided that we would not meet the requirements for outdoor gatherings. Instead, we will meet by Zoom at 1:30p.m. for our June Meeting. Call Edith Coyle at 519-744-9066 or Marg Colmer at 519-884-2525 for more information, We look forward seeing you!
Here is the link for the Zoom Meeting. Click Here
Marg
---
SMALL GROUPS COMING ALIVE
Book Study
Led by Rev. Harry Disher
Book- Brian McLaren's "Faith After Doubt"
Last session- Monday, June 14 - 7:00-8:30 pm
Discussion via Zoom
Harry
Let's Talk About It - Broadview Magazine Discussion Group
Next session is Wednesday, June16 at 10 am on Zoom. We'll be talking about articles in the June issue.
Please join us. Further information is available here on the church website or by contacting Walt at waltbrooker@gmail.com.
Walt
---
TIME TO PUT ON YOUR THINKING CAP!

Last year's online auction was a great success, so we plan to have one this November
again. What might you be able to access as a donation for the auction? Even during
this pandemic local businesses have been strongly supporting local fundraisers. So
perhaps you could ask for a donation from a local business you frequent – try to choose
one that you think others might not be asking. We know from experience that baking,
preserves, gift cards and handcrafted items bring active bidding. Then there are those
unique donations that really lead to many bids and rebids– so put on your thinking cap!
The more donations we have – the more funds we can raise.
More details to come in early fall.

Joan Westcott
---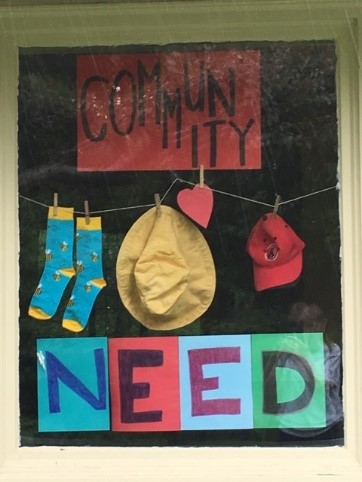 OUR CHURCH FENCE COMMUNITY CONNECTION
Sun hats, ball caps and socks are "jumping right off the fence"!!! That's how needed and popular they are.
How can we share with our community?
Have a quick look in your sock drawer for extra socks that others would appreciate so much.
Check out your stack of ball caps and sun hats. Maybe a few of your stash would like to "jump off the fence" to protect someone else! (Sizes for all ages are needed. Please wash before donating.)
Retail stores are beginning to open up- treat someone to a new hat or socks!
The bin on our porch at 210 Stanley Dr., Waterloo awaits your generous donations! I'll bag them up and hang them on the fence!
Many thanks!
Lynne
---
BOOK CLUB
The Book Club will be meeting again on Saturday, June 26 at 9:00 am. The next book selection is Lamb: The Gospel According to Biff, Christ's Childhood Pal by Christopher Moore.
Greg Case
---
BABY BOTTLE CAMPAIGN FOR MARILLAC PLACE
You can make a positive difference in the lives of Moms and their babies by donating to Marillac Place. Make a cheque directly to Marillac Place, 109 Young St., Kitchener ON N24 4Z2 or click on link to arrange a single or monthly payment. Thanks for caring!
Marillac Place, 109 Young St. Kitchener Ontario, N2H 4Z2
https://marillacplace.ca/donate
Marilyn Gerriets on behalf of the Outreach Committee
---
WORSHIP IN COMING WEEKS
Sunday June 20, 2021 - Rev. Rose Ann Vita – Father's Day and "The Sacred Teachings of the Indigenous Grandfathers"
Sunday June 27, 2021 – Rev. Harry Disher - " My Little Glass of Wittenberg Beer"
If you would be interested in leading a worship service or in participating in some way please let me know at gregjcase@gmail.com.
For Pastoral Care needs please email the church (office@firstunitedchurch.ca). For our Minister of Pastoral Care call Rose Ann Vita 647-763-0101 (cell) or rose.ann.vita2@gmail.com (email).
Interested in Membership? Or in knowing more about the United Church of Canada? Just contact Rev. Harry Disher (revharryd@gmail.com) or Rev. Rose Ann Vita (rose.ann.vita2@gmail.com). They will be happy to find a time to have a conversation with you.
---
WAYS TO DONATE TO FIRST UNITED
You can get your offering to the church office in several ways:
You can use PAR, or
E transfer to firstunitedchurch@rogers.com, or
Website donation to www.firstunitedchurch.ca, or
Send a cheque to First United Church, 16 William St. West, Waterloo ON N2L1J3, or
Drop a cheque into the mailbox located at the Entrance on William St. side.
**Just a reminder- credit card companies have a fee of around 3-5%. If you wish the church to get the full amount, then please add that % to your contribution.
---
STEWARDSHIP/FINANCE
Financial Bulletin
| | | | |
| --- | --- | --- | --- |
| | Month of May | May YTD | YTD Prior Year |
| General Fund Local | $13,808.47 | $68,001.23 | $79,504.26 |
| Wage Subsidy Grants | $ 1,731.13 | $ 8,126.61 | $ 1,547.08 |
| Other Operations | $ 7,173.53 | $40,315.45 | $34,884.84 |
| Mission & Outreach | $ 2,767.00 | $17.962.12 | $18,865.00 |
| Total Income | $25,480.13 | $134,405.41 | $134,801.18 |
| Salaries & Benefits | $22,208.64 | $114,632.33 | $107,593.78 |
| Other Expenses | $ 8,855.38 | $ 48,668.12 | $ 48,296.80 |
| Mission & Outreach | $ 2,767.00 | $ 17,962.12 | $ 18,865.00 |
| Total Expenses | $33,831.02 | $181,262.57 | $174,755.88 |
| Excess Income/Expenses | $(8,350.89) | $(46,857.16) | $(39,954.40) |
| Capital Income | $ 910.84 | $151,703.86 | $ 45,083.22 |
| Capital Expenses | $ 68.55 | $146,947.90 | $ 83.750.00 |
| | $842.29 | $4,755.96 | $13,874.23 |
---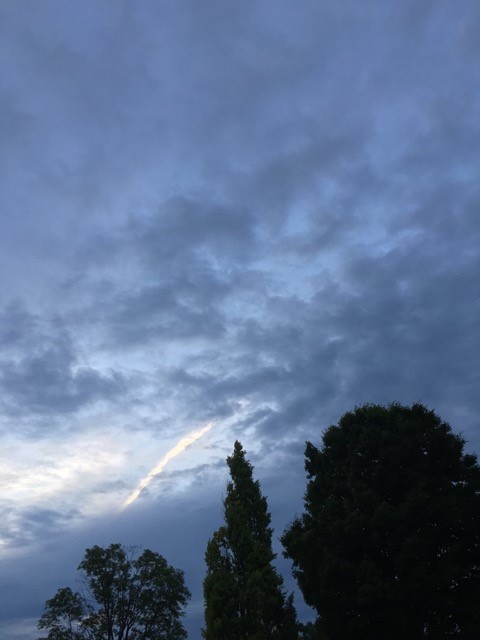 Together We Stand, but Apart