Friday June 4, 2021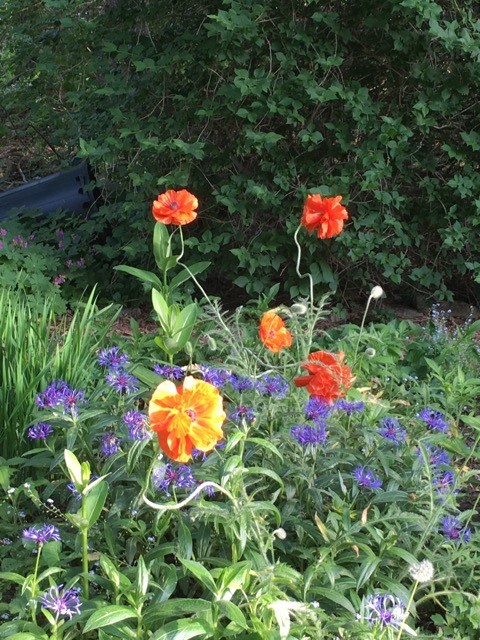 Here's to June! With all its twists and turns, questions, possibly holding sadness, anger, and light all at the same time, nature teeming with colour, beauty, and life.
Lynne
---
WORSHIP THIS SUNDAY
CELEBRATING TOGETHER!
This Sunday, June 6 - United Church Anniversary Sunday Celebration
This service will be shared by all four United Churches in Waterloo. Our guest preacher will be Adele Halliday, Anti-Racism and Equity Lead at our national church office.
Here is some more information about our guest preacher:
Adele brings personal passion and a deep dedication to the anti-racism and equity work that she faithfully engages with. An experienced anti-racism educator, workshop leader, and award-winning writer, Adele has been involved in anti-oppression work with churches in Canada and beyond for many years. She holds a Master of Education and a Master of Theological Studies and is currently studying towards a Doctor of Education. Adele lives in Toronto, Ontario with her spouse and two young children.
To join the service "Live" stream please click here.
Please join us for coffee and conversation after the service – click here.
Note: The Zoom link is to be used by Worship Leaders only during the service. After the service is finished, we can use it for Coffee Time. If you try to join the service via Zoom you will remain in the waiting room until the service is over, and Coffee Time has begun.
---
WEEKLY WORDS FROM THE PART-TIME MINISTER OF WORSHIP AND PASTORAL CARE
Monday, June 7 at 2 PM (Click Here) ~ The Pastoral Care Team meets about pastoral care needs. If you would like to join the team, please contact Mary Joan Brooker (Click Here).
Wednesday, June 9 at 10 AM ~ Caring Community (Click Here) What is the second thing that you will do (after you first hug your family and friends) when you emerge from the pandemic restrictions? Let's get together on Zoom and share our dreams about our second things.
Mass Grave of 215 Children ~ The Indigenous Ministries of the United Church asks all of us to continue to support one another in this time of mourning and as we grieve this devastating loss. Though you may have a desire to do "something" to make things right; the first step is to come together as people of the United Church and take time to realize the tragedy, and to repent, mourn, pray, and remember. (If you are upset and would like to process your feelings with me, don't hesitate to contact me.)
The Healing Effect of Plants on Pain: An Excerpt from Psychology Today Since the start of the pandemic, it seems many are turning to gardening, going for walks, and reimagining the green space inside their homes with a new fondness for plants, both indoors and outdoors. Whether you are putting your hands into the soil, pulling weeds, or simply admiring the growth of an indoor plant, being immersed in nature is one of the most relaxing activities. Time spent with plants, not only helps us cope with the stresses of pandemic life and find balance in our daily life, it may also help us reduce the intensity of persistent musculoskeletal pain and fibromyalgia. ( Click Here for more information.)
Have a happy day. Blessings, the Rev. Rose Ann Vita
If you want to chat with a minister, I am just a phone call or email away. (Mobile: 647-763-0101 / Email: rose.ann.vita2@gamil.com)
---
UCW SUMMER SALAD SUPPER WITH FRESH STRAWBERRIES
Saturday June 26, 2021 - UCW is inviting you to have a "Summer Salad Supper" complete with local STRAWBERRIES. Cost: $20.00/meal. Read all about it in the email that Sheena Curwood sent out on Wednesday June 2, 2021.
Edith
---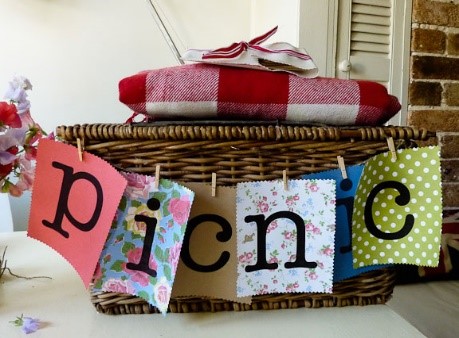 UCW IS PLANNING A PICNIC AT WATERLOO PARK
UCW is planning a Picnic at Waterloo Park on Monday June 14 at Noon. Please
bring your lunch and a lawn chair if you prefer. More information will be sent next week.
Call Edith Coyle 519-744-9066 or Marg Colmer Shantz 519-884-2525 for more
information.
Marg
---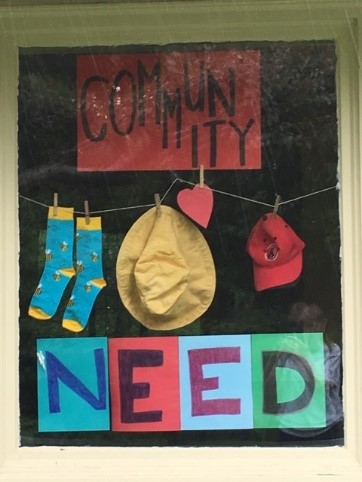 OUR CHURCH FENCE COMMUNITY CONNECTION
What? - ball caps, sun hats and socks (new/ gently used and washed) for all ages
Why? - Everyone deserves protection from the sun and comfortable feet!
Where to take them? - 210 Stanley Dr., Waterloo - container on Lynne & Kirk's porch
When? - any time
What happens to them? - I'll bag them and hang them on church fence.
ACTION Fuelled by NEEDS and LOVE
Lynne
---
SMALL GROUPS COMING ALIVE
Book Study
One of our "Conversations That Matter" offerings this spring will be a book study led by Rev. Disher on Brian McLaren's "Faith After Doubt". We will read and reflect on one chapter or so at a time for five weeks. Zoom discussion and sharing sessions will take place on Thursday afternoons from 1:30 – 3:00 P.M. June 10, OR Monday evenings from 7:00 – 8:30 p.m. June 7 and 14.
Please pre-register with Rev. Disher via email: revharryd@gmail.com or by phone: (519)-860-9198. If you do not already have the book, Wordsworth Books on King St. in Waterloo has ordered some copies.
Harry
Let's Talk About It - Broadview Magazine Discussion Group
Next session is Wednesday, June16 at 10 am on Zoom. We'll be talking about articles in the June issue.
Please join us. Further information is available here on the church website or by contacting Walt at waltbrooker@gmail.com.
Walt
---
PRAYING WITH SCRIPTURE
We've been meeting for over a year, each Tuesday and Thursday morning at 9-10 am. The time goes like this:
First we pray silently for 2 min.
Then a scripture passage is read aloud three times. Why more than once? You might ask. The first time it is read, we listen to get a general impression of the passage. The second time we listen for a phrase or idea that "jumps out" at us and the third time we listen for how this message might connect with our lives and situations in the world.
Then comes our discussion time. We can go from trying to understand the passage better to personal reflections to issues close to home or far away in no time. Because we are a small group, we are able to share the speaking time more easily, valuing each person's opinions and contributions.
There is no onus on people to come every time, but we do miss folks when they're absent! We find this experience brings us closer to each other and God in the world. Think you'd like to come and try it out? That would be great! The invitation is open! Yes, we're going straight through the summer!
You can find the Zoom link on First's website (Click Here) for the next Prayer Group on Tuesday June 8, 2021.
Lynne
---
BOOK CLUB
The Book Club will be meeting again on Saturday, June 26 at 9:00 am. The next book selection is Lamb: The Gospel According to Biff, Christ's Childhood Pal by Christopher Moore.
Greg Case
---
BABY BOTTLE CAMPAIGN FOR MARILLAC PLACE
You can make a positive difference in the lives of Moms and their babies by donating to Marillac Place. Make a cheque directly to Marillac Place, 109 Young St., Kitchener ON N24 4Z2 or click on link to arrange a single or monthly payment. Thanks for caring!
Marillac Place, 109 Young St. Kitchener Ontario, N2H 4Z2
https://marillacplace.ca/donate
Marilyn Gerriets on behalf of the Outreach Committee
---
WORSHIP IN COMING WEEKS
Sunday June 13, 2021 – Rev. Harry Disher – "The Way Beyond"
Sunday June 20, 2021 – Rev. Rose Ann Vita – "Seven Teachings of the Grandfathers"
If you would be interested in leading a worship service or in participating in some way please let me know at gregjcase@gmail.com.
For Pastoral Careneeds please email the church (office@firstunitedchurch.ca). For our Minister of Pastoral Care call Rose Ann Vita 647-763-0101 (cell) or rose.ann.vita2@gmail.com (email).
---
WAYS TO DONATE TO FIRST UNITED
You can get your offering to the church office in several ways:
You can use PAR, or
E transfer to firstunitedchurch@rogers.com, or
Website donation to www.firstunitedchurch.ca, or
Send a cheque to First United Church, 16 William St. West, Waterloo ON N2L1J3, or
Drop a cheque into the mailbox located at the Entrance on William St. side.
**Just a reminder- credit card companies have a fee of around 3-5%. If you wish the church to get the full amount, then please add that % to your contribution.
---
STEWARDSHIP/FINANCE
Financial Bulletin
| | | | |
| --- | --- | --- | --- |
| | Month of May | May YTD | YTD Prior Year |
| General Fund Local | $13,808.47 | $68,001.23 | $79,504.26 |
| Wage Subsidy Grants | $ 1,731.13 | $ 8,126.61 | $ 1,547.08 |
| Other Operations | $ 7,173.53 | $40,315.45 | $34,884.84 |
| Mission & Outreach | $ 2,767.00 | $17.962.12 | $18,865.00 |
| Total Income | $25,480.13 | $134,405.41 | $134,801.18 |
| Salaries & Benefits | $22,208.64 | $114,632.33 | $107,593.78 |
| Other Expenses | $ 8,855.38 | $ 48,668.12 | $ 48,296.80 |
| Mission & Outreach | $ 2,767.00 | $ 17,962.12 | $ 18,865.00 |
| Total Expenses | $33,831.02 | $181,262.57 | $174,755.88 |
| Excess Income/Expenses | $(8,350.89) | $(46,857.16) | $(39,954.40) |
| Capital Income | $ 910.84 | $151,703.86 | $ 45,083.22 |
| Capital Expenses | $ 68.55 | $146,947.90 | $ 83.750.00 |
| Excess Income/Expenses | $842.29 | $4,755.96 | $13,874.23 |
---
Together We Stand, but Apart