Friday August 20, 2021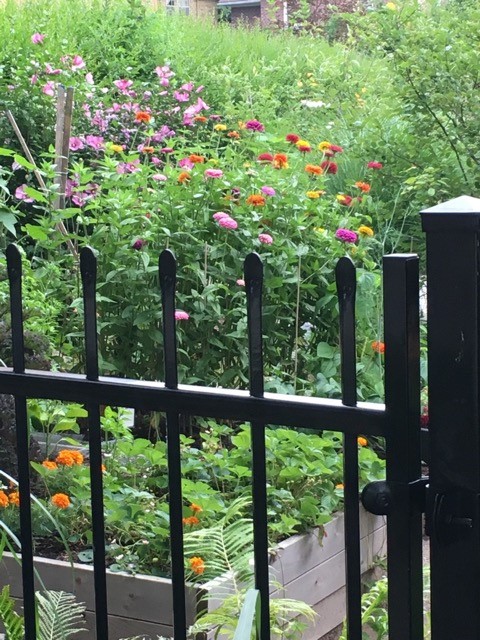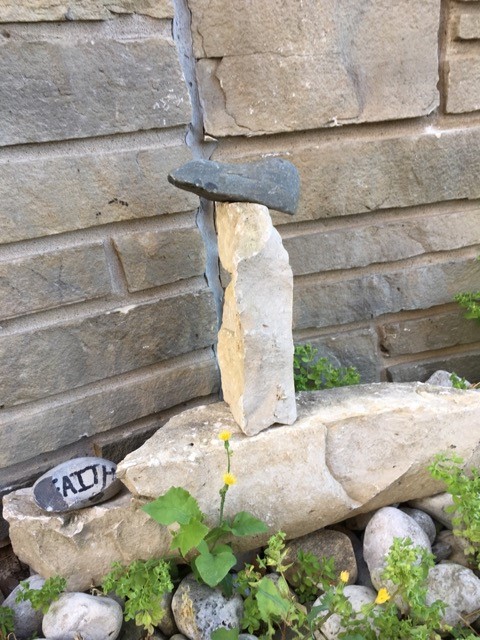 **********
Dear First United Friends,
Days are made up of lots of different happenings - phone calls, news reports, exercise, figuring out what's for supper, worrying about the future, a kind message from a friend. The list goes on as you well know. Lots of emotions are evoked. One thing I'm gradually learning. If I start the day by naming things I am grateful to God for, the whole day is coloured by that positive action. The worries and hard situations are still there. I still may snap at someone or feel anxious, but I have a thankful base to return to. What are you grateful for today?
Lynne
PS - Look for your next First's Friday Letter to show up in your Inbox on September 10th!
Joanne and Sheena have kindly offered to do all the work as Kirk and I will be in Whitehorse in the Yukon visiting our family finally. YAY!
Therefore, please send your announcements and messages to Joanne at macphail@golden.net.
Thanks in advance.
**********
EXCITING NEWS FLASH!
Harry Disher became a grandpa for the second time on August 8th.
Welcome to the universe, Kellin James Vandermeer!
**********
WORSHIP THIS SUNDAY
Sunday August 22 - Rev. Heather Power – Parkminster United Church, Emmanuel United Church, Westminster Church and First United are worshipping together.
Worship - Sunday, August 22 - 10 a.m.
Parkminster UC hosting:
ONLINE: Please use this ZOOM link to join online worship: (CLICK HERE)We invite you to share this link with family & friends. We kindly ask that you forward this link via email and not social media. A coffee time will follow the service for those on Zoom.
PHONE ACCESS: Please share the Meeting ID # and phone numbers with anyone you know who calls in to listen to the service. Meeting ID: 827 8034 0788 followed by the # key. Call any of these numbers (long distances charges apply): 1 647 374 4685 / 1 647 558 0588 / 1 778 907 2071 / 1 438 809 7799 / 1 587 328 1099.
FACEBOOK: We will also be streaming our live worship via Facebook https://www.facebook.com/ParkminsterUC/ Note: this will just be the service, not the socializing afterward.
To join the service please (CLICK HERE)
Join us for Coffee time and Conversation! (CLICK HERE)
**********
WEEKLY WORDS FROM THE PART-TIME MINISTER OF WORSHIP AND PASTORAL CARE
GREETINGS FROM THE MINISTER OF WORSHIP
AND PASTORAL CARE
JOYS & SORROWS - Sundays in August - 9:30 to 10:00 AM. Gather on ZOOM before the Sunday worship services for a time of reflection and for holding one another's celebrations and concerns in prayer. (CLICK HERE)
BIRTHDAY CELEBRATION - Tuesday, August 24 at 7 PM. All those - young & old - born in August come on ZOOM to share in the joy of telling and hearing birthday stories. (CLICK HERE)
PASTORAL CARE - A letter is being sent to those without email to invite them to attend in-person worship on Sunday, September 5th. This service will give our ushers and Safe Start Team an opportunity to fine-tune procedures for First's in-person worship on September 12 at 10:30 AM. The Pastoral Care Team, including those on the phone team, are meeting on ZOOM on September 1 at 1 PM (CLICK HERE)
BACK TO THE FUTURE - Looking ahead! Needless to say, nothing will ever be the same after COVID. In addition to in-person worship, on-line options and Live Steaming will continue. And the Rev. Harry Disher and I are adding a new venue for interactive worship - Happy Hour Church at 4 PM. One Sunday a month, there will be a worship service on ZOOM where we will gather, hear the scripture, discuss the morning's sermon, and celebrate home communion. The first Happy Hour Church is on Sunday, September 19 at 4 PM --- the topic is TRUST.
RESOURCES - Over the summer I have been collecting resources that might interest you:
STRESSED? Listen to this (CLICK HERE) and/or contact me.
OFFICE HOURS - Please let me know if you would like to drop by on Tuesday, August 31.
Remember, you are blessed to be a blessing! And I am only a phone call away.
Rev. Rose Ann Vita ~ (647-763-0101 and rose.ann.vita2@gmail.com)
Pastoral Care ~ Please reach out if I can be of pastoral assistance. I am just a phone call or email away. The Rev. Rose Ann Vita (Mobile: 647-763-0101 / Email: rose.ann.vita2@gmail.com) Happy Summer!
______________________________________________________
Interested in Membership? Or in knowing more about the United Church of Canada? Just contact Rev. Harry Disher (revharryd@gmail.com) or Rev. Rose Ann Vita (rose.ann.vita2@gmail.com). They will be happy to find a time to have a conversation with you.
**********
BOOK CLUB
Book selection - This is the Story of a Happy Marriage by Anne Patchett.
Saturday August 21, 2021, at 9:00 AM
https://us02web.zoom.us/j/85389557299
Hope you will be able to join us!
Greg Case
**********
SAFE START TEAM
The Safe Start Team has been making plans and monitoring best practices for the safest return to activities within the church building. We are still on track to be able to welcome some of you to worship in person on September 12. Online worship will be continuing as well, and we trust each of you to discern whether in person or online is the best way for you to worship at any time.
We will be sending out a guide and video with a better description of what to expect closer to Sept. 12.
Cathie Stewart Savage (Chair), Ken Arnett, Jay Brooker, Sheena Curwood, Rev. Harry Disher, Joe Hipperson, Kathleen King Martin, Ron Taylor.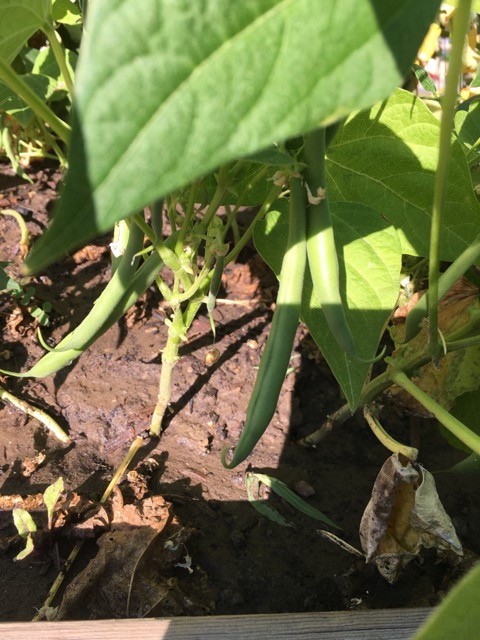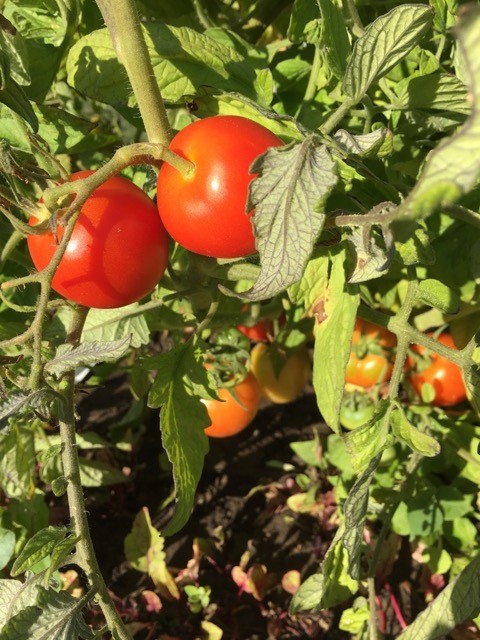 SMALL GROUPS COMING ALIVE
Gardening
Community Garden
Looking for abundance?! Come and check out First's crop of tomatoes in the community garden beside our parking lot. Thank the gardeners, possibly take a turn watering the garden, invite passersby to pick a tomato and pick one for yourself!
Holy Strollers
On Wednesday, August 25 join Rev. Harry Disher for a meditative walk at Waterloo Park, West Side. We'll meet at the West Side Gazebo. 6:30- 7:30. amble for 45-50 minutes, then regather and share findings, discoveries, experiences.
Wednesday, September 1: Bechtel Park trails. Meet in the south parking lot behind the baseball field and just past the tennis courts.
Wednesday, September 8: Waterloo Geo Park Trail 594 Sundew Dr. Take Platinum Drive on the far side of Costco to Columbia St. W. Go to the left on the roundabout and follow along till another roundabout puts you onto Sundew Drive. Meet in the parking lot at trail entrance.
*** Let me know if you plan to come so I can watch for you. ***
Harry
Let's Talk About It - Broadview Magazine Discussion Group
Our September gathering will be held on Wednesday, September 15 at 10:00 am.
(CLICK HERE) to join the September meeting.
Walt
**********
TRANSITION TEAM UPDATE
The Transition Team has continued to meet through the summer. Following the direction of the Board, the Transition Team has begun to focus our work on what our core values are. We will use this learning as a base for further work on defining who we are now and who we want to be in the future. Plans are already in the works, and we look forward to connecting with the congregation in various ways through the fall.
Your Transition Team:
Cathie Stewart Savage - Chair
Debora Smith - Secretary
Harry Disher - Interim Minister
Greg Case - Communications
Mary Joan Brooker
Shirley Irish
Carol Stephenson – Western Ontario Region Liaison
**********
HELP WANTED! SUNDAY TECH SUPPORT!!
We are hoping to find some people in our congregation who would be willing to help with Sunday morning worship.
(Beginner & Intermediate Level) Managing the sound in the Sanctuary: Turning on and off mics during the service, setting the sound levels and catching any sound issues that arise.
(Beginner & Intermediate Level) Managing the "service flow" that is being presented on a livestream and on the screens in the sanctuary, switching words for hymns and liturgy and changing "slides" that are being presented.
(Advanced) Streaming and Production
(Beginner & Intermediate) At home you can set up the slides for each Sunday's service (you will need a computer)
Training will be provided for all of these roles. The hope is that we develop a roster of people who are able to take scheduled weeks.
If you are interested in learning production skills or curious about how things work and would like to help out, or simply know more, please contact Greg Case at gregjcase@gmail.com
There are also volunteers needed to help update the webpage and various "computer" tasks.
For High School Students this can be used towards your community volunteer hours
Thanks
Greg
**********
PRAYING WITH SCRIPTURE
Recently at Praying with Scripture Group we read and shared thoughts and feelings evoked by Roman 8: 22-27 (The Message). We wanted to share this passage with you as we found it very powerful.
22 All around us we observe a pregnant creation. The difficult times of pain throughout the world are simply birth pangs. But it's not only around us; it's within us. The Spirit of God is arousing us within. We're also feeling the birth pangs.
23 These sterile and barren bodies of ours are yearning for full deliverance.
24 That is why waiting does not diminish us, any more than waiting diminishes a pregnant mother. We are enlarged in the waiting. We, of course, don't see what is enlarging us.
25 But the longer we wait, the larger we become, and the more joyful our expectancy.
26 Meanwhile, the moment we get tired in the waiting, God's Spirit is right alongside helping us along. If we don't know how or what to pray, it doesn't matter. He does our praying in and for us, making prayer out of our wordless sighs, our aching groans.
27 He knows us far better than we know ourselves, knows our pregnant condition, and keeps us present before God.
In August Praying with Scripture Group takes place on Tuesdays 9-10 am only. Beginning the week after Labour Day we will go back to Tuesdays and Thursdays at 9-10 am. All are welcome to join us via Zoom (link is under the Events section of our church website).
**********
WORSHIP IN COMING WEEKS
SUMMER WORSHIP SCHEDULE
DATE

SERMON

August 22

Rev. Heather Power (Parkminster)
(All four Waterloo Churches participating)

August 29

Rev. Andrea Allan (Westminster)
(All four Waterloo Churches participating)

September 5

Rev. Harry Disher - "Keeping Sabbath"
You can always view the weekly service by going to the webpage each Sunday morning, or you can see previous live streams at firstunitedchurch.ca/live.
You can also go to our webpage to find the Zoom Link for Coffee Time each Sunday after the church service.
If you would be interested in leading a worship service or in participating in some way please let me know at gregjcase@gmail.com.
For Pastoral Care needs please email the church (office@firstunitedchurch.ca). For our Minister of Pastoral Care call Rose Ann Vita 647-763-0101 (cell) or rose.ann.vita2@gmail.com (email).
Interested in Membership? Or in knowing more about the United Church of Canada? Just contact Rev. Harry Disher (revharryd@gmail.com) or Rev. Rose Ann Vita (rose.ann.vita2@gmail.com). They will be happy to find a time to have a conversation with you.
**********
WAYS TO DONATE TO FIRST UNITED
You can get your offering to the church office in several ways:
You can use PAR, or
E transfer to firstunitedchurch@rogers.com, or
Website donation to www.firstunitedchurch.ca, or
Send a cheque to First United Church, 16 William St. West, Waterloo ON N2L1J3, or
Drop a cheque into the mailbox located at the Entrance on William St. side.
**Just a reminder- credit card companies have a fee of around 3-5%. If you wish the church to get the full amount, then please add that % to your contribution.
**********
NOON HOUR CONCERTS
The Choir Auxiliary is happy to announce that in-person free live Noon Hour Concerts will resume in October, with the caveat that should strict pandemic restrictions return, concerts
could be cancelled. All Covid Safety Procedures will be in place (masking, social distancing), and if required, attendees will need to pre-register to comply with attendance regulations.
As I write this in mid August, restrictions for October are unforeseeable, so please refer to the Church's website for Covid Safety Procedures and any updates or changes under EVENTS. If required, instructions on how to register for the concerts will also be available at this site, as well as the complete 2021-22 schedule. www.firstunitedchurch.ca
Unfortunately, the 100% sponsorship which we received this winter for live streaming, is no longer available, so it's imperative that we're allowed to sell our lunches, proceeds from which pay for our fabulous musicians.
We're thrilled to announce that our first concert on Tuesday October 5th will feature the fabulous Andriy Tykhonov on piano and Robin Habermehl on saxophone…a dynamic start to our series! Concerts will run from 12:15 to 12:45 with lunches available from 11:30.
Looking forward to seeing everyone and hearing our amazing musicians!
Stay safe! Sharon Gowland, Concert Co-ordinator
**********
STEWARDSHIP/FINANCE
A great big THANK YOU to all who responded to our Stewardship letter. We very much appreciate the extra support!! It has made our work more comfortable in these last days of summer.
Nancy Lennox
| | | | |
| --- | --- | --- | --- |
| | Month of July | July YTD | YTD Prior Year |
| General Fund Local | $26,047.00 | $110,429.23 | $110,886.26 |
| Wage Subsidy Grants | 0.00 | 8,658.01 | 3,451.08 |
| Other Operations | 1,869.38 | 52,332.66 | 43,555.50 |
| Mission & Outreach | 3,657.00 | 26,192.12 | 27,621.00 |
| Total Income | $31,573.38 | $197,612.02 | $185,513.84 |
| Salaries & Benefits | 22,671.31 | 161,270.77 | 138,404.19 |
| Other Expenses | 8,677.53 | 64,632.13 | 60,079.56 |
| Mission & Outreach | 3,657.00 | 26,192.12 | 27,621.00 |
| Total Expenses | $35,005.84 | $252,095.02 | 226,104.75 |
| Excess Income/Expenses | $(3,432.46) | $(54,483.00) | $(40,590.91) |
| Capital Income | 1,045.84 | 156,090.54 | 46,233.22 |
| Capital Expenses | 64.42 | 147,078.81 | 54,307.52 |
| Capital Excess Income/Expenses | $981.42 | $9,011.73 | ($8074.30) |
**********
OFFICE CLOSED: The office will be closed the week of August 23rd for vacation and re open on Monday, August 30th. Emails and voicemails will be monitored for any urgent items.
Sheena
SKYLIGHT FESTIVAL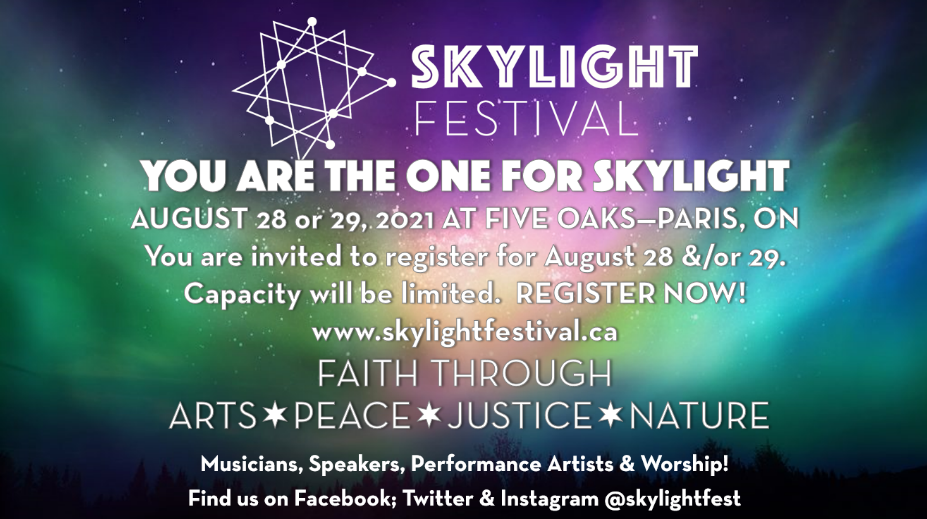 nurtures a narrative of hope, joy, and transformation
a celebratory and creative space
diverse communities connect
explores arts, nature, peace, and justice
at Five Oaks Centre, Paris ON
limited space
For more info and to register, check out www.skylightfestival.ca
**********
IMPACT 21
Our friends in MT Space (their office is on the upper narthex at First) are in the last days of planning for IMPACT 21, an international theatre festival bringing together local and international artists and performances, September 28 – October 9. Under the leadership of Artistic Director Pam Patel who is also MT Space's Artistic Director, the powerful performances are being adapted for COVID-19 times. You can find details about the performances and their locations at https://mtspace.ca/impact21.
**********
Together We Stand, but Apart