Friday January 7th, 2022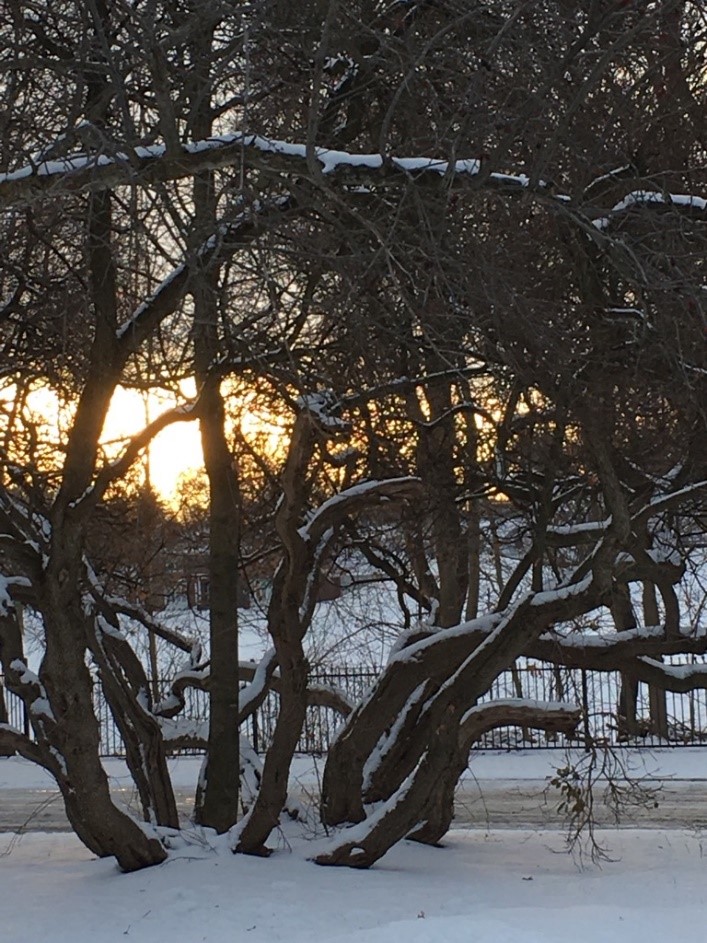 Dear First Folk,
In uncertain times, be sure to celebrate and give thanks for the many little things ... caring people, bright days, nature's peace, smiles in people's eyes...
Lynne
---
IN-PERSON SERVICES SUSPENSION AT FIRST
The reason for this suspension is to assure the well being of attendees from catching the air-born COVID virus. It was a difficult decision for the board knowing how important Christmas services and opportunities to gather in-person are to many members. However, the new surge of the virulent virus needed to be heeded.
All services will be available online. Please CLICK HERE to join a service.
---
WORSHIP THIS WEEK
Sunday January 9th , 2022 at 10:30 - Theme – 'Through the Waters'
To join the service please CLICK HERE.
---
WORDS FROM THE PART-TIME MINISTER OF WORSHIP AND PASTORAL CARE
Since I was once again not able to visit my family due to Covid (I haven't seen them since Christmas 2019), I have shortened my time away from church work so I can use my days off when the pandemic subsides. I return to work on Sunday, January 9th, so don't hesitate to contact me if you need a little bit of pastoral care.
WORSHIP
Sunday Worship Online on January 16, 2022, at 10:30 ~ GOD IS A VERB (CLICK HERE) The theme for this service was inspired by two poems. The first, God is a Preposition, by Sharon Daloz Parks:
God is in the prepositions --
beyond,
among, within,
beneath.
And the second, God is a Verb, by Kris Minister. This is an excerpt:
God is a verb
Living within you and me
Fleshing our flesh
Rejoicing our joy
Crying our sorrow
And empowering us to swim upstream.
The scripture, The Wedding at Cana, comes from the second chapter of John. Wonder how these three themes will be woven together? Come and experience worship.Let us together explore how our faith is beyond belief (and beyond doubt and disbelief) to an understanding of the Christian life as a relationship to the Spirit of God–a relationship that involves one in a journey of transformation.
PASTORAL CARE
Pastoral Care Members and Friends meet on Thursday, January 13, 2022, at 3 pm by Zoom (CLICK HERE). Agenda items include reviewing the Board's responses to the phone project report and addressing future changes in pastoral care ministry.
Caring Community gathers on Tuesday, January 18, 2022, at 2 PM on Zoom (CLICK HERE). This is an informal gathering of caregivers and care-receivers and anyone else who enjoys being connected and conversing monthly. This month's question is "What is winter's gift to you?" This question arises from "Winter preserves and strengthens a tree. Rather than expending its strength on the exterior surface, its sap is forced deeper and deeper into its interior depth. In winter, a tougher more resilient life is firmly established. Winter is necessary for the tree to survive and flourish." (From of Richard Foster in his book titled Prayer)
SMALL GROUP/SPIRITUAL FORMATION/PASTORAL CARE
Meeting Jesus Again for the First Time ~ Every other Wednesday at 1 PM on Zoom starting on January 19 (CLICK HERE). Every other week we'll meet for 45 minutes to explore the themes in Marcus Borg's book, Meeting Jesus Again for the First Time: The Historical Jesus and the Heart of Contemporary Faith. This format offers us the opportunity to explore how our childhood images of Jesus may, or may not, have changed throughout our lifetimes. This is a safe space to share not only glimpses of our own faith journey but to be supportive and caring to those who are part of the circle. Come with an open mind, no other preparation is needed. The first gathering is on January 19th at 1 PM - Theme: Faith as Experience. The second session is on February 2. Hope to meet you again for the first time. Rose Ann
BYE BYE BIRTHDAYS!
Birthday Celebration Gatherings have come to a happy end. This was a way for me to meet you during my first year with you and I have truly enjoyed the various stories that were shared. Thank you! I will be offering other ways for us to connect, such as "Tea with Me," in the spring.
VIRTUAL AND TELEPHONE VISITS
I am working from home during the Omicron Surge. Please feel free to call me if you would like to talk. Know that I enjoy our conversations and connections and you are welcome to call with or without a pastoral care need. In addition, I will be leading online worship on January 16 and 23 at 10:30 AM and Happy Hour Church on January 23 at 4 PM.
Remember you are blessed to be a blessing!
The Rev. Rose Ann Vita
(647-763-0101 and rose.ann.vita2@gmail.com)
---
BOARD REPORT
The Church Board held its regular meeting in December 2021 as well as an emergency one.
The emergency one on December 16th was to discuss and make a decision whether to suspend in-person church services "to ensure the wellbeing of attendees from catching the air-borne COVID-19 virus, given the increased occurrence of the "omicron strain". The decision was to suspend in-person services.
At the regular meeting on December 14, we heard the follow-up report from Mary Joan, chair of Pastoral Care committee about the reach out phone calls that were made to the whole congregation at the beginning of December. Much time, energy and skill have gone into the planning and implementation. Many deep thanks to Rose Ann and Mary Joan. For the most part, calls were much appreciated as phoners heard many positive comments. As the 14 phoners listened, people felt free to share their joys, sorrows, and concerns. Follow-up has continued to happen with pastoral calls and dealing with concerns. Seeing and hearing the value of this, we aim to do it again!
A long discussion was held about our church's financial state. Andy, our faithful treasurer went through the numbers with us. The Finance Committee, the Board and Trustees continue to work on this issue. Please see Nancy's message under Stewardship/Finance in today's letter. There will be more information with year-end numbers in the next Friday letter.
The Board is encouraging the Transition Team to connect more with the congregation, sharing their work, timelines, and concerns. This is needed if we are going to move forward.
These issues will continue to be worked on at our next meeting.
Rick Heemskerk
Interim Board Chair
---
OUTREACH REPORT
Thank you to all who participated in the Holiday Meal this year. There were three work parties in the week leading up to the event, shoppers who made numerous trips to get all the supplies and people who came the day of to complete the meal and hand it out. Unfortunately, there were not many guests that came to pick up meals.
What we learned was that the appeal of the meal is much more the welcoming atmosphere that First United provides and the chance to celebrate in community than the appeal of the food.
The leftovers were packaged and will be shared with our Fridays at First guests over the next few weeks.
A question was raised as to why we call this the Holiday Meal and not Christmas or Boxing Day Meal. Years ago, when we started we were one of a number of meals over the holidays that would cover days off for St. John's Kitchen. The meal served on Christmas was called Christmas Meal and ours was called Boxing Day Meal. Then came a year when Boxing Day fell on a weekend and to alleviate confusion, we started calling it our Holiday Meal.
Again, thank you to all who participated and/or donated and a special thanks to Brady's Meats who, once again, donated all the ham for this meal.
Marilyn Gerriets, Dave Parrott, Eric and Kathy Saunders, Cathie Stewart Savage
---
BOOK CLUB
Next Book Club Selection - "Klara and the Sun" by Nobel Laureate Kazuo Ishiguro
Saturday January 8th, 2022, at 9:00 AM
Click here to find out how to join!
Greg Case
---
PRAYING WITH SCRIPTURE
Both our Tuesday and Thursday morning groups met at 9:00 am this week to welcome 2022!
Maybe you'd like to try a taste of being part of this group in 2022! We are happy to welcome new folks any time.
Want to hear more about it. I'd enjoy chatting with you.
Lynne Blake-Dickson
lynneblakedickson@gmail.com
(519-744-5012)
---
UCW JANUARY MEETING
Monday, January 10 at 1:30 PM on Zoom. To join the meeting (CLICK HERE).
All women Welcome. This month's theme is "It's A New Year!" led by Alice Bieman, Darlene Weir, and Jan Baxter.
---
TRANSITION TEAM
THIS BOLD HOUSE – ASSET MAPPING WORKSHOPS
DATE:Sunday Feb. 6th - Time: 11:45 am – 1:15 pm and
DATE:Thursday Feb. 10th - Time: 6:30 pm – 8:00 pm
(Details will be posted on website)
What will we do exactly when we do Asset Mapping?
What signs have you seen lately of God's grace in the world?
Remember, too, that the church is the people, and the people are the church. Our congregation has assets. As an individual, you have assets. Your individual assets are part of the mix. In asset mapping, we talk about both congregational and individual assets, equally and together.
Basically, we'll do three things:
1. Recognize Our Assets.Look at our cup as half-full. Identify many of our congregation's assets and strengths.
God has given us all gifts, that we can call strengths or assets. We start by recognizing and listing these assets. Look at our half-full cup.
Think about the five types of assets that you have:
List of Basic Assets
Physical Assets
What are two or three physical assets of our congregation?
What are other physical assets of our congregation that you would not have thought of at first? Think creatively! Be specific.
Individual Assets
What are one or two things you can do with your hands?
What is something no one in church knows you care about?
Name a few talents and skills of other people in your group.
Associations
What groups of people do you connect with in your communities? They can be inside or outside of the congregation.
Institutions
What institutions have something in common with our congregation?
Economic Assets
What does our congregation spend money on?
BE SPECIFIC – For Example - Not "the building" but "100 seats in the sanctuary."
BE CREATIVE -The most useful assets are often the weirdest or funniest ones.
Next in the process:
2. Connect the Dots.Link some of these assets together to brainstorm actions that you can take to get things done.
3. Vote with Your Feet.We'll choose the action that you would most like to take part in.
Your input is important! This will help us determine where we go next in our congregation's ministry.
Thank you from your Transition Team,
Cathie, Greg, Shirley, Mary Joan, Harry, Debora, and Carol Stephenson (Regional Representative)
---
BETTER RELATIONS WITH INDIGENOUS PEOPLES AND COMBATTING CLIMATE CHANGE WITH JUSTICE
For people who are wondering how to work for better relations with Indigenous Peoples, or to understand how to combat climate change with justice for all, here are some suggestions for book groups to join. This list has been compiled by Nancy Dykstra, and she has lots of other ideas for events to attend, videos to watch. If interested in either of these topics, contact Nancy at nancydykstra@gmail.com and ask to be put on the mailing list for her monthly newsletter 'Living into Right Relations.' Talk to me about how to get involved.
Shirley Irish
Unsettling the Settler Within, by Paulette Regan, who served as Director of Research for the Truth and Reconciliation Commission. Book description: In a thorough, well-researched and compelling manner, Regan documents Canadian myths about peacemaking settler superiority, myths that were constructed by the distortion and obliteration of Indigenous contributions, strengths and gifts. She invites settlers to undertake their own "unsettling" to gain a more truthful, just understanding of Canada's history and present structural racism/ injustice.
Contact Melissa Miller melissa.a.miller2020@gmail.com to join and to find out about dates, times, and ordering the book.
21 Things You May Not Know About the Indian Act by Bob Joseph. Joseph is the founder and president of Indigenous Corporate Training Inc., an Indigenous relations firm. This accessible book grew out of his Working Effectively with Indigenous Peoples Blog It is a very accessible look at this foundational piece of legislation that has embedded systemic discrimination, prejudice and racism against First Nations Peoples in our country.
Contact Nancy Dykstra nancydykstra@gmail.com to join and to find out about dates, times, and ordering the book. Exact dates will be worked out with people who join. We will likely meet 4 or 5 times.
Starting Jan 20, a free 8-week book study of Seth Klein's brilliant book - "A Good War" - engaging key Indigenous & settler leaders/activists in conversation about the paths of decarbonization & decolonization. Moderated by Steve Heinrichs and hosted by Mennonite Church Canada. The study's goals are to grow in understanding and be given real ideas as to how we can collectively act for the systemic change we need. Everyone's welcome! Register here. Thank you, Henriette Thompson.
---
SMALL GROUPS
LET'S TALK ABOUT IT - Broadview magazine discussion

January 19th from 10 to 11 am.
We are happy to welcome new participants. The Zoom information will be on the website.
Walt
---
CHOIR AUXILIARY – NOON HOUR CONCERTS
Given the present shut down by the Ontario Gov't effective until January 26th, our January 18th and 25th concerts have had to be cancelled. Hopefully this shutdown will lessen the case numbers such that we can resume in February.
Wishing you a Healthy and Happy New Year!
Sharon Gowland, Concert Co-ordinator
---
WORSHIP IN COMING WEEKS
Sunday January 16th – 10:30 am - Theme "God is a Verb"
Sunday January 23rd - at 10:30 am
- at 4:00 pm - Happy Hour Church
You can always view the weekly service by going to the webpage each Sunday morning, or you can see previous live streams at firstunitedchurch.ca/live.
If you would be interested in leading a worship service or in participating in some way please let me know at gregjcase@gmail.com.
For Pastoral Care - Rev. Rose Ann Vita will be away until January 9. Please contact the office (519-745-8487) or the Rev. Harry Disher (519-860-9198) for Pastoral Care Emergencies until then.
Interested in Membership? Or in knowing more about the United Church of Canada? Just contact Rev. Harry Disher (revharryd@gmail.com) or Rev. Rose Ann Vita (rose.ann.vita2@gmail.com). They will be happy to find a time to have a conversation with you.
---
WAYS TO DONATE TO FIRST UNITED
You can get your offering to the church office in several ways:
You can use PAR, or
E transfer to firstunitedchurch@rogers.com, or
Website donation to firstunitedchurch.ca, or
Send a chequeto First United Church, 16 William St. West, Waterloo ON N2L1J3, or
Drop a cheque into the mailbox located at the Entrance on William St. side.
**Just a reminder- credit card companies have a fee of around 3-5%. If you wish the church to get the full amount, then please add that % to your contribution. **
---
STEWARDSHIP/FINANCE
We have had, by all reports, a good December and our deficit will not be as large as we were fearing. However, we will have a year-end deficit. The Trustees have funds that are coming to cover some of this, but the exact numbers are not known as yet. We continue to work on the budget for 2022 and have realized some changes that are going to reduce our expenses as well as some upcoming new rentals that are going to be a big help so have made inroads in reducing next year's challenges. We hope to have firm numbers that we can share for the next Friday Letter.
Thank You!
Nancy Lennox
P.S. As it stands right now we have received $2,665 for World Development and Relief from our Christmas Envelopes.
---
FRIDAY LETTER
The Friday Letter will continue but will not be produced every Friday. It will be produced every two weeks. In the table below are the dates for the Friday Letter. We are also including the dates when we would like to receive articles for these letters.
| | |
| --- | --- |
| DATE OF THE LETTER | DEADLINE FOR ARTICLES TO BE SUBMITTED |
| Friday January 21st, 2022 | Tuesday January 18th, end of day |
| Friday February 4th, 2022 | Tuesday February 1st, end of day |
| Friday February 18th, 2022 | Tuesday February 15th, end of day |
NOTE: Please send Word documents only for contributions to the Friday Letter.
---
PREPARATION OF THE ANNUAL REPORT
All groups and committees preparing information for the Annual Meeting on February 27, 2022, are reminded of the following timelines:
Tuesday January 11, 2022 All written reports are to be sent electronically to the church office. office@firstunitedchurch.ca
Please submit Financial reports to treasurer, Andy Yuan lyxyuan@yahoo.com
---
Together We Stand, but Apart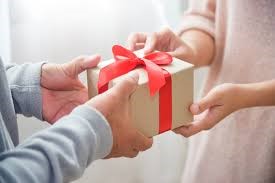 I loved this idea of the unveiling of God's presence. It reminds me of Christmas morning, with many gifts under the tree. Some were surprises, some didn't fit, and some, like the hats I knit for my granddaughter, just weren't very exciting. But they were all given with love. I like to think the gifts God gives us are like these, not always perfect in our eyes, but given with love and unveiled with hope.
An adaption of a contribution by Ann S. found on https://cac.org/the-wisdom-of-darkness-2021-12-29